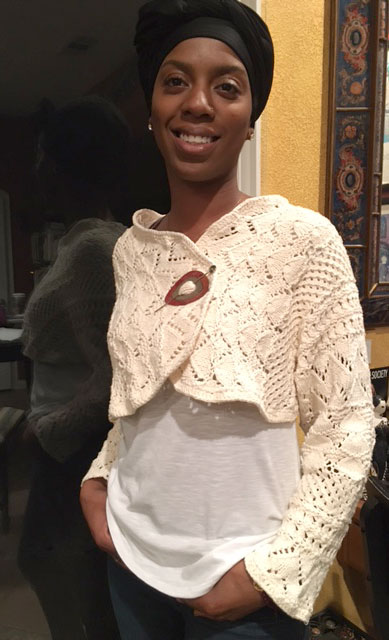 Susan, owner of Cochenille is sharing her heart-based design challenge. This is a Garment Designer software project. The inspiration for Susan's project came from a store window in Italy. As you can see below, the sweater was uniquely different. So, photo time.. take a shot and file it away for another time. Down the road a bit, Susan was embarking on a recycling project, and was looking for something to do, and remembered, not only her photo image, but also a garment she had purchased while taking a workshop with the Deco Belles in Napier New Zealand. Thus, you can see, this is becoming a global project.
The Inspiration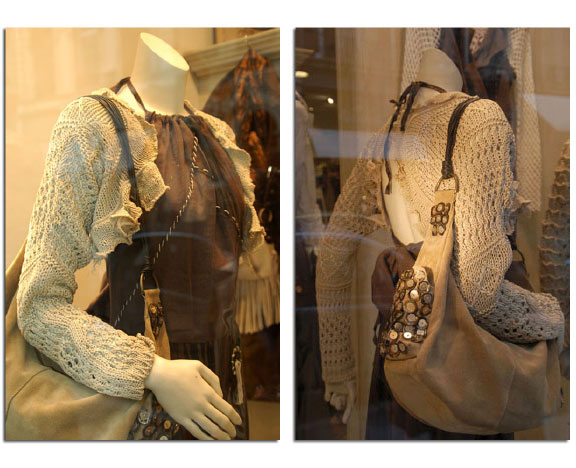 Inspiration sweater from a store window in Florence, Italy .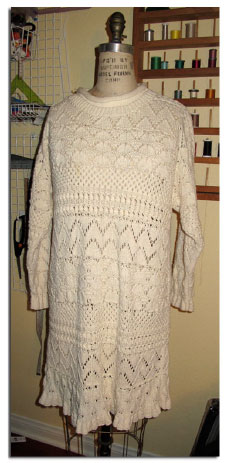 Original sweater, purchased in Napier, New Zealand in an Op Shop
The Pattern using Garment Designer Pattern Software
So, Susan developed a heart-shaped pattern in Garment Designer, and cut the pattern out of the original sweater, twice, once for the front and once for the back.

Sewing
To prevent the edges from fraying, the serger was used to finish the raw edges.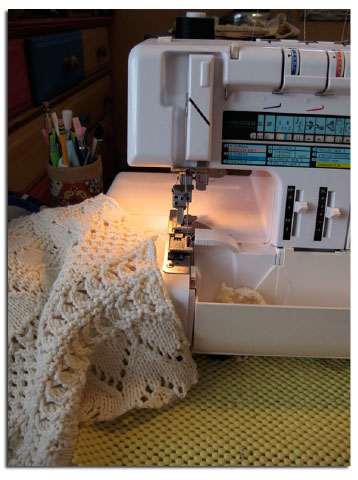 Serging the raw edges
Then, some of the original sweater was unraveled to obtain some yarn for crocheting around the edges.
Unraveling the original garment to obtain some yarn for finishing
Finishing
Here are a few shots of the crochet stitch going around the edges.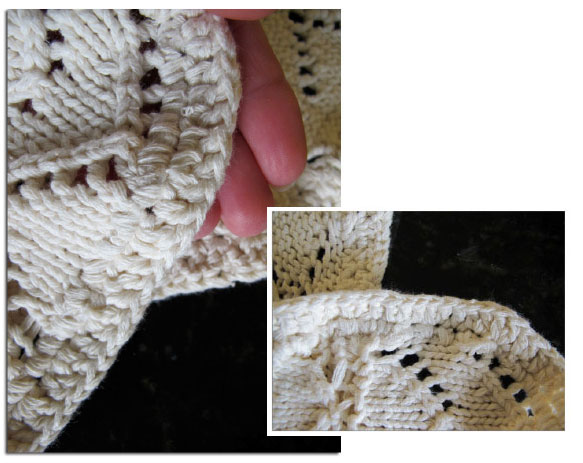 Crochet edging used to cover the served edges
And now.. the almost finished garment. Susan still wants to add another row of crochet, possibly in a coordinating fancier yarn... to be decided.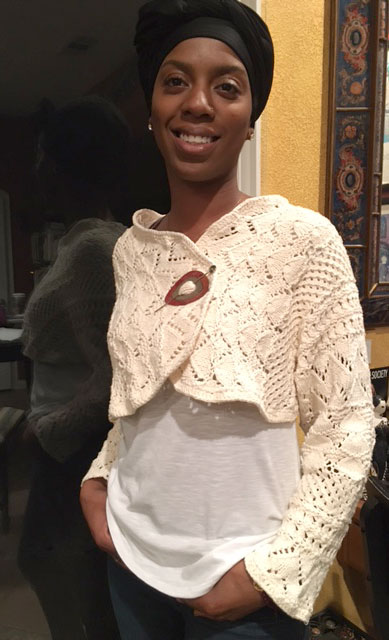 Almost finished piece!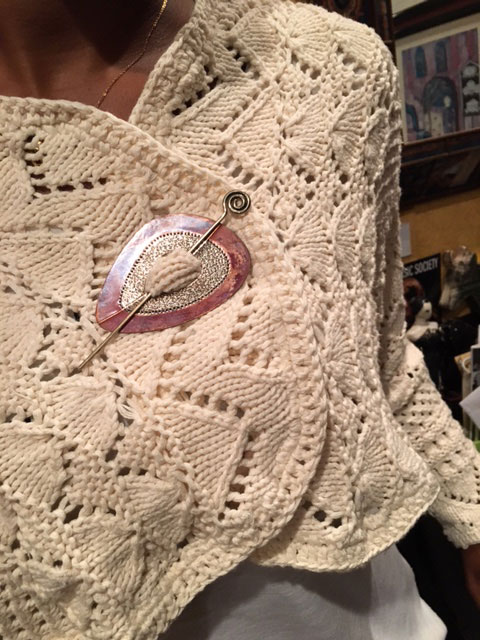 Close-up of Front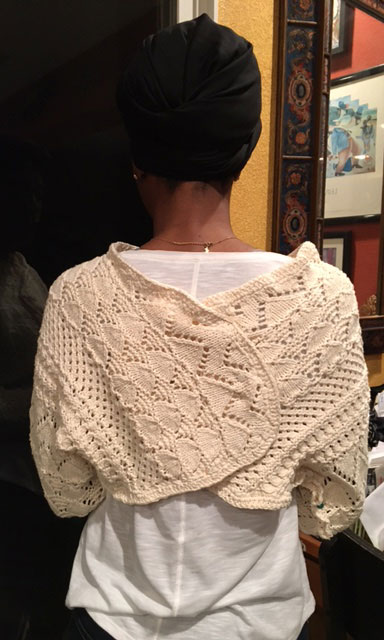 Back view, arc of heart overlapping arc of heart. Modeled by Teresa, one of Cochenille's staff.

So now fellow Cochenille users.. let's see what you can do!